Best Value 1 kg silver bar best price only at Bullion Store
If you're looking to get into investing in silver, 1 kilo best value silver bars are a great option for adding some stability and security. Buying these ensures that your budget will stretch far enough so that you can buy at the lowest possible price with as little of an investment premium over spot market value as possible. If you already have an established portfolio but don't want it all liquidated, then this is also a good choice because secondary markets allow investors to take advantage of lower premiums than on brand-new silver bars when they need liquidity or cash fast without sacrificing too much money from their investments.
1 kg Silver Bars (best value): The Lowest Premium Option For Investors
1 kilo silver bars are a great way to add some sparkle and stability to your investment portfolio. With this product, you're sure to get the most out of your budget without compromising quality thanks to its low premiums compared with brand-new 1 kg .999 pure Silver Bars. A lot of investors take advantage of secondary market 1 kilograms because they offer all the benefits that new ones do in a fractioned package for less money!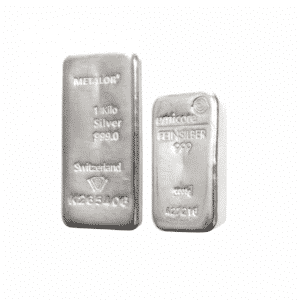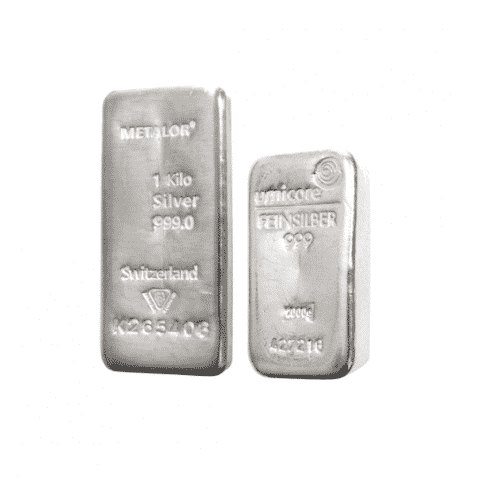 This 1 Kilo best value silver bar features:
1 kilograms (32.1507 troy ounces) of .999 fine Silver in its purest form
Randomly selected from a variety of brands
Insured quality
Cast bar