Johnson Matthey's 1 ounce silver bar has always been a popular product amongst collectors and serious investors. It has also been one of the best-selling 1 ounce silver bars in our shop. These 1 ounce silver bars are surprisingly well designed and in their purest form of silver.
This best value product always holds a good value as an investment as well as a collector's prized collection. We always recommend this product to investors to get a hefty return on their investment.
Recently the Johnson Matthey's refining business was sold and this 1 ounce silver bar was stopped being manufactured. Since then the demand has increased and harder to get hands-on.
This may be slightly higher on price, but it is well known to retain its value over the years. This is conditioned on the renown of the mint and its capability to provide high-quality products.
Features of the 1 ounce silver bar:
0.999 ounce of pure silver

premium design by Johnson Matthey which has been discontinued

individual serial number on each bar

repeating pattern logo on the reverse

Fine Silver and Johnson Matthey's logo on the front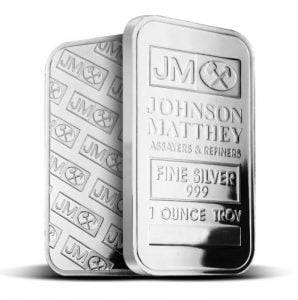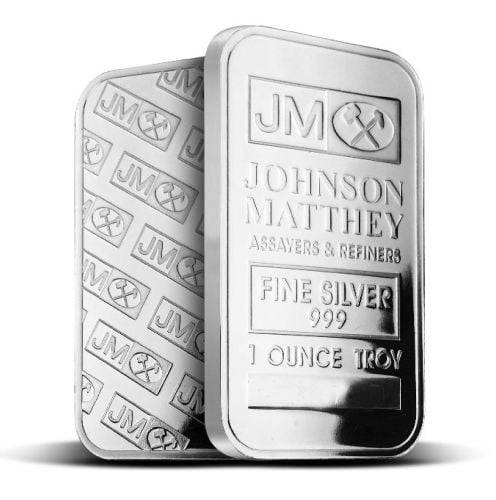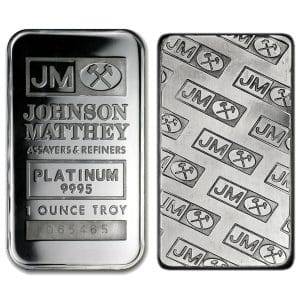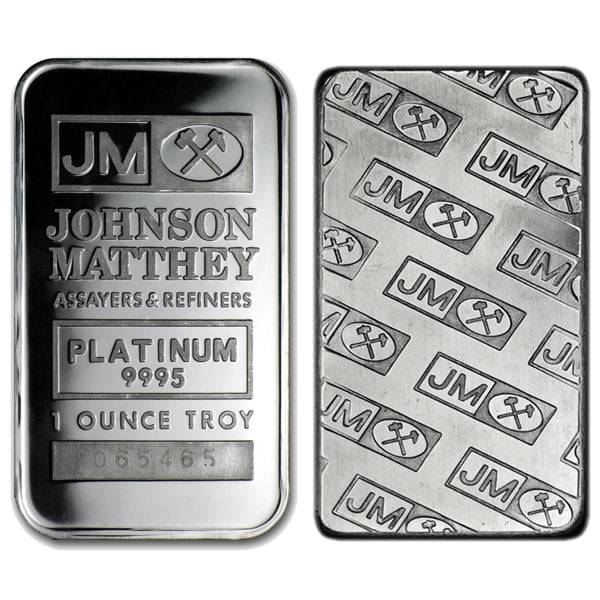 As shown in the above pictures, the silver bar flaunts the 999 fine silver purity stamp along with other details like 1 ounce troy and its serial number.
Johnson Matthey has been a well-known and premium brand since its establishment in the 1850s, and it has been known for its elegant and classy designs. This is reflected in this product as well.
All our prices include free fully insured delivery unless specified. Most orders are dispatched within 24 hours of receipt of payment subject to any security checks required. If you have any other queries, please feel free to email us or call our friendly sales team if your query does not apply to any of the questions above.