500 Grams Umicore Silver Bar
Generic 500 gram cast silver bar by Umicore. This 500 grams Umicore silver bar is one of the finest produce brought by the Belgium refiner. Not only it is a great product for investors but also best value for money .
The 500 gram Umicore silver maintains it quality as per global standards. The reverse face of the Silver Bar, has 'UMICORE' engraved on it. It features the Umicore logo, along with details of the bar fineness, weight, and unique bar identification number on its obverse. Each bar weighs 500 Grams of 999.0 Fine Silver.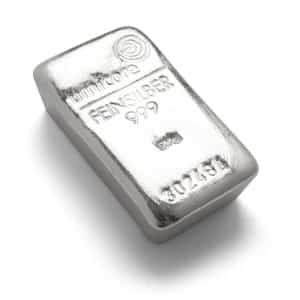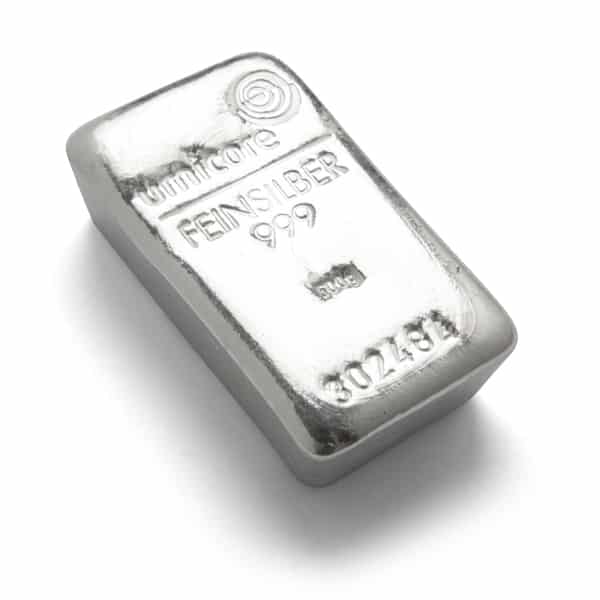 These silver bars hold the Good Delivery status, are recognized worldwide and easy to trade. They are accredited by the LBMA. All of Umicore's bars are stamped with the official Umicore certification and weight. Additionally, they hold the Good Delivery status which means that they are recognized world-wide.
This physical 500 grams Umicore silver bar offers all the superior investment advantages of physical bullion, in a 500 grams weight. Each very good value certified 500 grams bar is exceptionally pure, and beautifully engraved with its weight, silver purity and manufacturer details.