Often, the decision to invest in precious metals is a wise one. Buying Silver bars from Bullion Store are an efficient way of diversifying your investments and protecting — or even increasing — your wealth.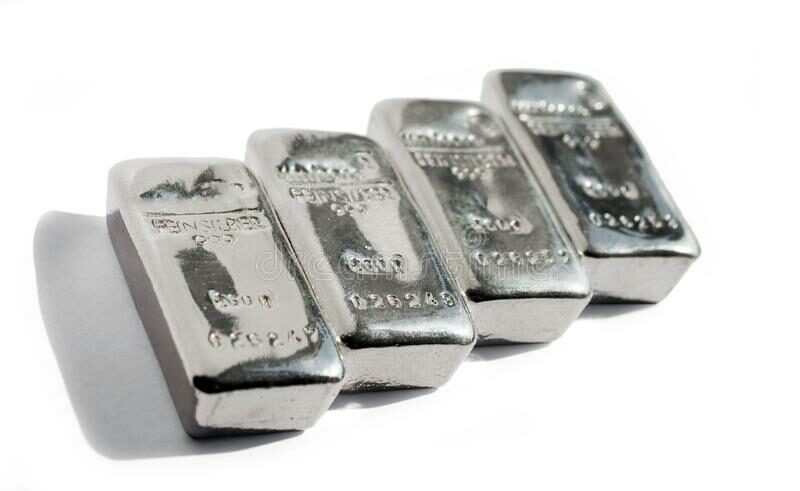 Why should you buy silver bars?
If you are in the market for investment-grade silver to secure your future, then buying Silver bars is a better option than coins, proofs, or rounds. There are several compelling reasons why this may be true and I'll go over them now:  
It is less expensive than coins
It can be stored at home or elsewhere with ease
You always pay the lowest premium on them as opposed to coins
Smaller bars will cost you much less than larger ones would!
The coins that we buy carry designs. These designs, as beautiful they are, come at a cost – typically greater than the silver content of these pieces. Silver bars will have lower premiums (the prices you pay above the spot price for silver) and larger weight options to keep them affordable, which is great if you want more volume in your investment portfolio without breaking the bank!
A 10-ounce silver bar currently has a low premium of $1.49 per ounce, whereas Silver American Eagle coins can range from 2.54 to 3.34 or more depending on the weight and how much you're purchasing!
Silver bars offer other benefits that coins do not. Firstly, they are easier to store than coins because of their size; in large quantities, silver bars take up half the amount of space as their coin equivalent. Secondly, storing them is much more straightforward than with traditional storage methods like jars or boxes: there's no need for careful stacking and everything will remain safe from water damage since it's sealed tightly inside a container made specifically for holding precious metals!
Silver Bars provide you with many advantages over ordinary household items such as jars or cardboard boxes where your monetary value can be destroyed by things like moisture on paper money bills if stored incorrectly near kitchen appliances which emit steam during cooking processes (or even just by being left out). Silver bars keep all the benefits and none of the negatives.
How is the silver bars valued?
The value of a silver bar is largely dependent on the current spot price. A premium markup can be added to account for other factors such as production cost, dealer fees and shipping costs, and any numismatic or collectable premiums that are attached to certain coins for them to become more valuable through their rarity alone.
The vast majority of bars trade at 99.9% pure silver which greatly affects its valuation because it's based on the prevailing spot pricing plus an additional mark-up so dealers may make profit margins when buying from wholesalers then selling retail customers what they've bought wholesale with this extra margin applied against supply constraints combined with demand expectations.
The spot price of silver is the current trading value on the market. It's important to check this number when considering purchasing or selling precious metals like gold and silver because it changes often – sometimes multiple times in a day! Maintaining your education as an investor pays off with dividends that can only be seen through proper research into these numbers.
When you're looking forward to buying silver bars or coins or any bullion investment, it is important to do your research on the company. Not only will this save you time and money in the long run but also give peace of mind when purchasing an expensive item like fine metal bullion bars.
Legitimate dealers or refiners should have stamps imprinted onto their bars that contain pertinent information such as weight, purity level (e.g., .999), content percentage (.9999) if not stamped by purity; name stamping may include logo and serial number with sequential numbers starting at 1st piece ever produced from beginning up until date purchased are all necessary details so buyers can be sure they're getting what they paid for without any hassle down the line due to misinformation.
How do you store silver?
Silver is a delicate metal that can be easily scratched and tarnished, so the best way to keep it looking its finest is with cotton gloves. However, this increases your risk of spreading germs from other surfaces like our hands onto the silver in question. This means you should instead use special sterling silver cloths or wipes for cleaning purposes – these will never deflate the value of your precious item!
If you're a silver investor, it's important to store your treasure in the most secure location possible. There are many ways for investors to protect their investments from theft or loss: safety deposit boxes at banks and vault services provided by companies such as the Safety Deposit Center.
Safety deposit boxes provide an easy way of storing valuable items that still leaves them under lock and key while maintaining access 24 hours per day–the only downside is if a financial institution goes bankrupt, so be sure to check on this beforehand! Vaults typically have controlled environments that will preserve the quality of valuables stored there better than other options but come with expensive monthly fees; some also require annual payments upfront before they'll do business with you due-diligence checks can take time too.
Keep your silver bars in a safe or strongbox at home for convenience but be wary of the risks. To prevent potential theft, make sure to keep it away from windows and doors, install an alarm system with motion detection lights near entrances to catch would-be burglars before they enter, place several locks on all entry points so no one can break through them simultaneously without keys if you have too many people entering/exiting often (take into account burglary targets), don't forget about proximity alarms that could detect intruders via sound waves emitted by their footsteps as well!
It's not just the fire that you should be worrying about. Burglars also have a way of sneaking in and taking what they want, so make sure your safe is well-hidden to protect it from thieves as much as possible. Plus if there was an unfortunate event like theft or burglary, then we recommend calling up your insurance broker for help with some coverage on those items too!
Regardless of whether you choose to store your silver bars at home or a bank, we suggest tossing a few silica gel packets in with them. This could be the difference between tarnished treasure and sparkling wealth! For more information on the Bullion Store storage options please go here: Safety Deposit Center (https://thesafetydepositcentre.co.uk/)
Regardless of where one chooses to keep their precious metals – either securely stored by themselves, or entrusted into an institution's care- some steps can help ensure they last for years without any damage from humidity like tarnishing. Tossing some Silica Gel packs in is such an easy step; it might just save someone's fortune down the line as opposed to being left out completely unprotected against nature.
Some businesses specialize in storing silver bars. For more information on the Bullion Store's storage options, please go here.
Where and how to sell your silver?
If you're looking to cash in and sell your bullion, there are a few options that will provide payment on the same day. For those of us who need money fast, it is most common for local coin dealers or shops to be the first stop before bank transactions take place.
If you want to get the best price, dealing with a larger business like the Bullion Store is your best bet. While it will cost more in terms of shipping fees and time for them to come to pick up your physical silver from you, they have much better buying power than smaller companies which means that they can buy large amounts at once without affecting their profit margin too much.
If you're interested in getting top price when selling off old pieces or coins made of precious metals like Silver, then working with the Bullion Store has its advantages as well! Because we are such an established company–with higher budgets and transaction powers due to our size–we offer competitive prices on all trade-ins regardless of shape, size and other aspects.
Selling your silver to an online dealer is easy. With the Bullion Store, it is just a call away.
Please remember to package your silver carefully — nicks, scratches, and tarnish will devalue your investment.
Is it logical Buying Silver bars in 2021-22?
It's important to get educated before buying silver bars. Ensure that the dealer you're working with is reputable and that they have a refiner stamp on it, which makes selling unmarked bars difficult or impossible.
Do your research on your dealer too. If you're using a site like eBay or any online seller, verify the seller's rating on the internet.
If you're buying locally, ask around, and whether you're purchasing online or locally, check their business reviews.
Ultimately, going with a well-established dealer like the Bullion Store is the best way to guarantee that you're getting good silver bars or any bullion product for your money.
Whether you're buying silver bars of 1 ounce or 1 kilo, the Bullion Store always strives to give you the best deal for online and offline purchases or the sale of silver bars or any bullion products. 
You may talk to one of our specialists and get started today.