Daniel Briesemann, a Commerzbank commodities analyst, believes that gold might recover in the second half of this week. But, the recovery is dependent on the speed of the taper and possible rate hikes. In his report, Briesemann stated:
"Amid good US economic data (especially retail sales figures). Gold is under pressure from the firm US dollar and higher bond yields. The Fed meeting that will be taking place tomorrow and the day after is already casting its shadow. The majority of those economists surveyed by the news agency Bloomberg expect the Fed to give some indication of when it might begin so-called tapering, i.e. scaling back its bond purchases, and to decide on this formally at its next meeting in November."
Based on the bank's view, the analyst said that he thinks the Federal Reserve will signal later this week that tapering will soon be announced for the fourth quarter and start in the new year. He added:
"In our opinion, gold is likely to have a hard time making up any ground until the Fed meeting and the subsequent press conference on Wednesday evening. That said, if Fed Chair Powell can convince the market that tapering will not be quickly followed by any rate hikes, gold could recover somewhat in the second half of the week."
Eventually, Briesemann had a look at some of the other precious metals driving the market. He commented:
"Platinum and palladium have dropped by as much as 3% this morning – platinum is priced at $920 per troy ounce, while palladium is trading at $1,950 per troy ounce. Presumably, they are being additionally dragged down by the weak base metals."
It now seems clear based on the CFTC's latest statistics that speculative financial investors have also retreated from Palladium and Platinum, thereby generating a significant headwind. Briesemann explained:
"Net short positions in platinum were more than doubled to 16,100 contracts in the week to 14 September, while positioning in palladium was net short for the first time since the start of the data series."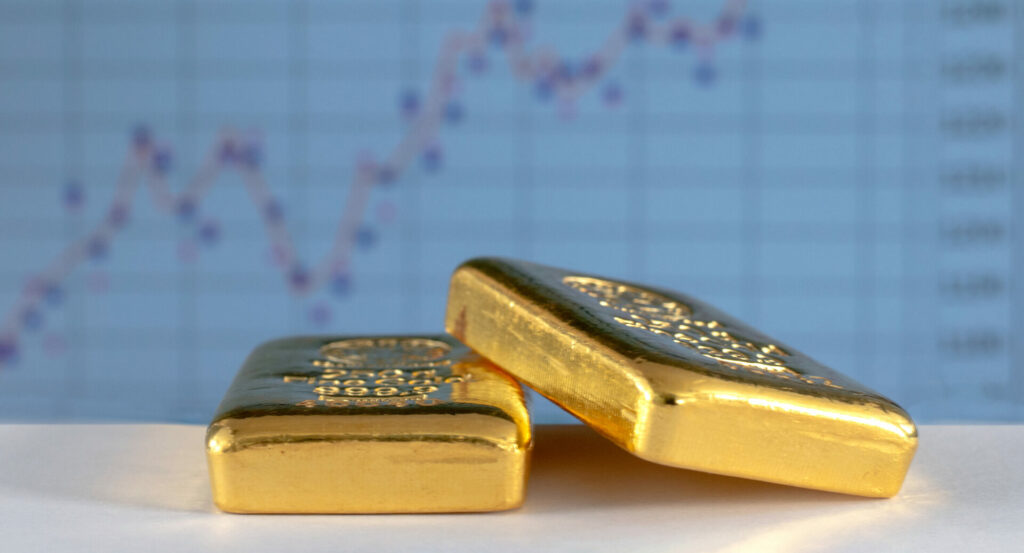 Based on the platinum chart, the market price seems to be headed to the $1800/oz support zone. That price has now plunged by around 35% from the highs of $3017/oz seen in May. Analysts think that the rest of this week will be a major test for the metal if the price breaks down further to test the next support that has formed as low as $1500/oz.